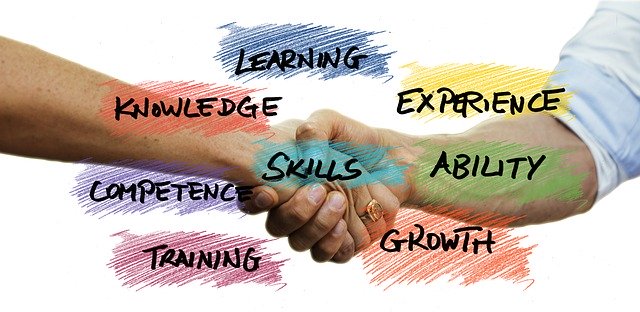 Benefits of an Executive Coach
Coaching develops your nonprofit management and leadership skills rapidly by focusing on the issues that you currently face in your job. A book or a training program can teach you some managerial approaches, but rarely is this knowledge applicable to your current situation. It is like the difference between reading about how to play golf and being coached at the driving range on what you need to start doing to hit the golf ball more solidly.
Coaching is extremely effective because of the mutual accountability for results. If you dribble the golf ball off the tee, both you and your coach see the consequences of your joint effort (the coach's suggestion, your implementation). You both expected better. Your coach suggests an adjustment, and you try again. You both keep working at it until you consistently hit the ball solidly. You hold one another accountable; this is what makes nonprofit management and leadership coaching so effective.
Each coaching session encourages you to stop, think and discuss the positive and not so positive effects of your key managerial actions. Taking time to think about and discuss consequences of your actions with a coach will allow you to learn more from your own process, accelerating your acquisition of executive wisdom.
According to Right Management Consultants, 86% of companies they surveyed in 2004 used coaches to sharpen the skills of people they identified as future leaders. IBM has more than 60 certified coaches on staff. "Coaching has quickly evolved into the mainstream because of the demand for faster results," says Michael Goldberg, President of Building Blocks Consulting, whose clients include New York Life and Met Life.
Nonprofit Management and Leadership Coaching Process
A major drawback of coaching is that you must be a proactive participant in order to get the benefit. All you have to do with a book is read it. All you have to do with a training session is attend and listen. For coaching to work, you must take the initiative in every coaching session, presenting any unresolved nonprofit management and leadership issues to your coach. This provides the basis for discussion and resolution in each session.
If you only occasionally have a situation where you are concerned that your planned approach may not be optimal, or you are not comfortable exposing your managerial concerns and uncertainties to a coach, then Executive Coaching is probably not a good fit for you.
One way that our coaches work well with clients is to address a client's goal to increase the capacity or performance of his or her organization. Each coaching session starts by reviewing what worked well and not so well since the last session. The coach and the manager then work together to plan the next nonprofit management and leadership steps. Coaches frequently document these "agreed upon next steps" in a follow-up email. That email becomes a guide for the next coaching session.
Managers who are not working to increase their organization's capacity or performance, or do not want to work with a coach on the process, may not be good coaching prospects.
Another way that coaches and clients work effectively together is by addressing the issue de jour. The primary intent of a coaching arrangement may be to focus on a client's performance improvement goals, but managers frequently encounter new nonprofit management and leadership issues from unexpected sources that consume their attention until resolved. When a client trusts and respects their Executive Coach, they will want their coach's thoughts on these situations. When that happens, they have a real success story!