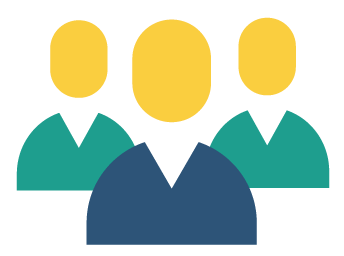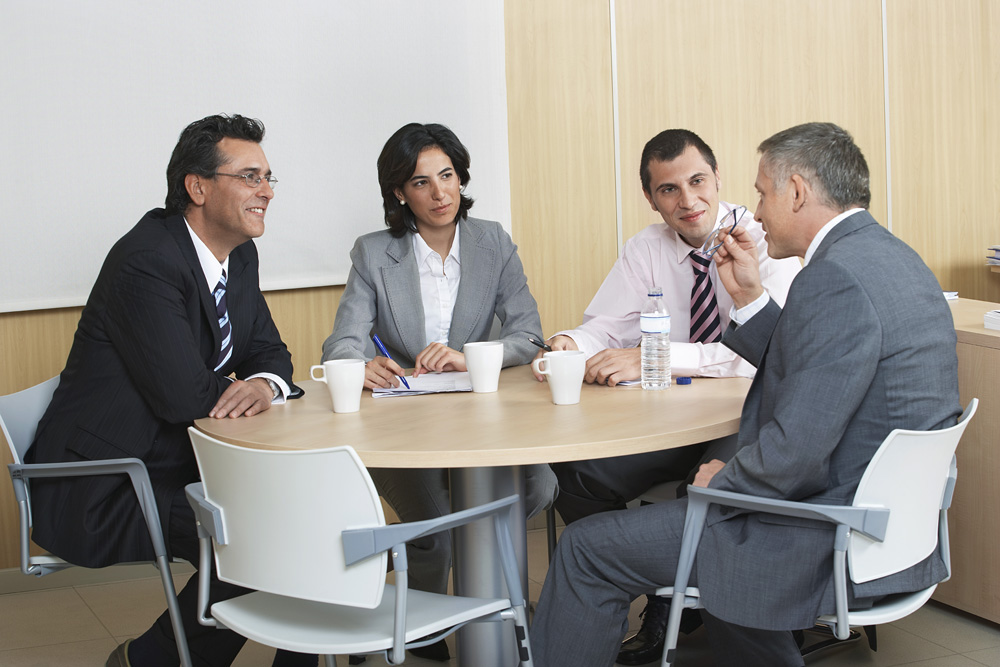 Each Executive Director Forum is comprised of 10 to 12 executive directors facilitated by two ECofOC coaches who are experienced
nonprofit management
consultants. The monthly meetings use a proven process to guide the group to practical solutions for issues brought to the table by each participant.
Members have the opportunity to:
Hear from peers who have experienced similar nonprofit management and leadership issues and concerns
Gain better insights into their organizations by having knowledgeable, unbiased peers present their perspectives
Get fresh ideas to solve difficult or complex issues
View their situations and organizations strategically
Learn tips to solve everyday problems from similarly situated peers
This program responds to the typical executive director concern that "it's lonely at the top." EDs typically have few opportunities to interact with peers about specific nonprofit management and leadership issues facing their organizations.
Membership Criteria
Executive Director Forum candidates must be in an executive director or similar position on a full-time basis. The nonprofit must have:
A Board of Directors
At least two employees (ED +1)
An annual budget of at least $150,000
A commercial-based (non-home-based) office
Member Commitments
To ensure the success of each forum, members must commit to:
Attend all eleven Forum monthly meetings: 2 in-person and 9 Zoom, 2 hours each meeting (exceptions for travel and vacations)*
Participate as an active Forum contributor and good listener
Demonstrate a sincere interest in the success of the Forum and its members
Maintain the confidentiality of all Forum discussions
Follow the proven Forum issue resolution process
Periodic speakers
$100 per year
*We might offer an in-person-only forum, depending on interest
Executive Director Forum Members
Following is a sampling of our Executive Director Forum member firms:
2-1-1 Orange County
Algalita marine Research Foundation
Breast Cancer Solutions
Habitat for Humanity Orange County
Institute for Women Entrepreneurs
Junior Achievement of Southern California
Women Helping Women/Men2Work
Forum Meeting Leaders
Some of our Executive Director Forum meeting leaders are: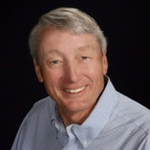 John Benner
started his career as a CPA with Price Waterhouse and held financial and general management positions with major retailers, finishing his career as Senior Vice-President Administration, Lucky Stores Division of American Stores. Since 1995 he has been a strategic planning consultant to non-profit organizations.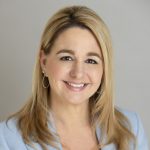 Tara Norton, ACC, MA. ED Forum Chair.
 As an Executive and Career Coach, Leadership and Organization Development professional for over 25 years, I have had the honor to work with global Fortune 100 and non-profit clients such as Cisco Systems, Meals on Wheels OC, Walt Disney World, Boys and Girls Club, and PepsiCo.
I partner with my clients to accelerate individuals, teams and organizations to achieve their goals and increase effectiveness. I coach my clients to a better version of themselves, to capitalize on their strengths and manage their development opportunities. I work with individuals who are looking to achieve a greater degree of professional and/or personal leadership success by enhancing their leadership style, communication skills, interpersonal savvy, executive presence, and/or career development. I am an ICF Associate Certified Coach, have a Master's in Human Resource Management, an instructor for UC San Diego, and certified in 10 assessments and leadership programs.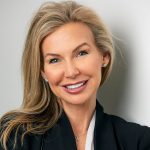 Nicole Leier, SPHR-CA,
is the Principal & Sr. HR Consultant for Mindful HR Consulting & Coaching. She graduated from St. Cloud State University (MN) with a bachelor's degree in Management and Human Resources, and earned a SPHR-CA, (Senior Professional in Human Resources Certification, with an additional specialty certification in California Employment Law). Nicole spent 25 years in Hospitality Human Resources Leadership roles in Corporate America as an HR Director and Area Director across the county. Her passion is guiding and developing others to be their best, and to bring out the best in their teams.
Over the course of her established career, Nicole has spent copious amounts of time in both union and non-union environments, and is well versed in acquisitions, divestitures, and business transitions, to match seamlessly with her extensive familiarity in opening high end properties.
She now works with business owners in all industries, helping them establish their HR infrastructures and providing Leadership Coaching to owners and Managers on how to create an environment where individuals and their businesses can thrive.
Nonprofit Management Forum Next Steps:
By completing and submitting the Nonprofit Management Forum application, you are indicating that you are interested in ECofOC's Executive Director Forum program and would like to learn more. You will be contacted by one of our nonprofit management consultants to discuss the program and consider which of the forums best suits your needs. Submitting this information indicates only that you are interested and does not bind you to participation.